Installed Compustar R3 2-way remote starter
$497.00
$497.00
Installed 3000-ft max range Compustar T9 remote starter with 2-way interactive LCD. Includes additional backup 1-way remote. Price includes all parts and labour.
Included Features
Remote Starter
Keyless Entry
2-way LCD confirmation
Parking light flash
Panic mode / car finder
Water resistant
Cabin temperature notification
Manual Transmission safe
Diesel engine safe
Alarm trigger notification ($)
2 year warranty on parts
Lifetime labour guarantee
BUY NOW AND BOOK TO INSTALL!
Description
Start with Confidence
Lock and start your vehicle with confidence using Compustar 2-way remotes, which provide visual and audible confirmation when your commands are sent successfully.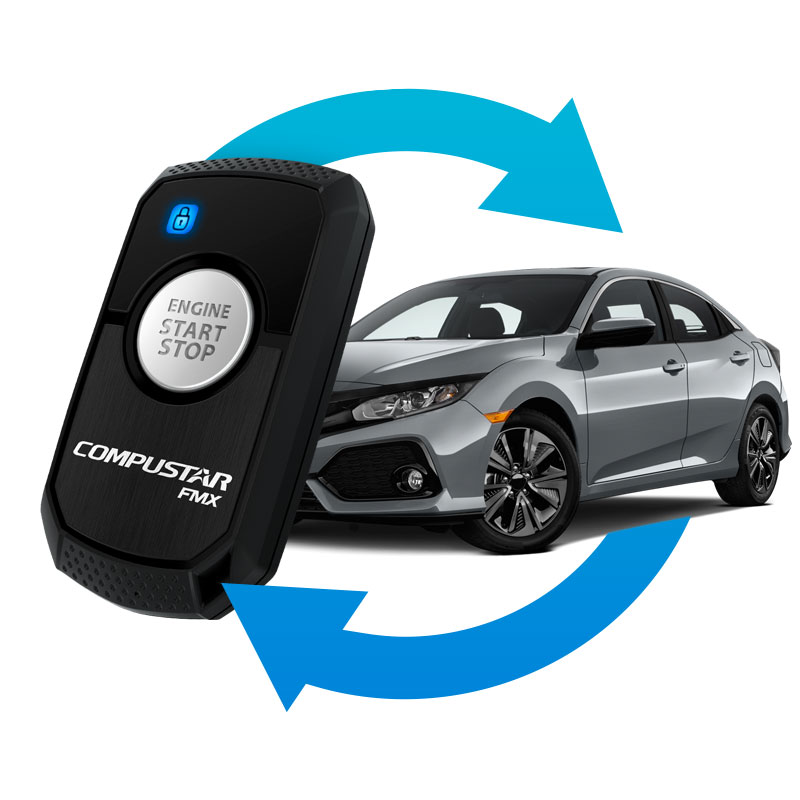 Compact Design
The 2-Way PRIME R3 is the perfect addition to any keychain. This little guy features a 1-button design capable of sending up to 4 commands: lock, unlock, remote start and shutdown.